Strict Standards: Only variables should be assigned by reference in /home/fnpupda/public_html/components/com_k2/k2.php on line 14

Strict Standards: Non-static method K2HelperPermissions::setPermissions() should not be called statically in /home/fnpupda/public_html/components/com_k2/k2.php on line 27

Strict Standards: Non-static method K2HelperUtilities::getParams() should not be called statically in /home/fnpupda/public_html/components/com_k2/helpers/permissions.php on line 18

Strict Standards: Only variables should be assigned by reference in /home/fnpupda/public_html/components/com_k2/helpers/utilities.php on line 284

Strict Standards: Only variables should be assigned by reference in /home/fnpupda/public_html/components/com_k2/helpers/permissions.php on line 18

Strict Standards: Only variables should be assigned by reference in /home/fnpupda/public_html/components/com_k2/helpers/permissions.php on line 19

Strict Standards: Non-static method K2HelperPermissions::checkPermissions() should not be called statically in /home/fnpupda/public_html/components/com_k2/k2.php on line 28

Strict Standards: Declaration of K2ControllerItemlist::display() should be compatible with JController::display($cachable = false, $urlparams = false) in /home/fnpupda/public_html/components/com_k2/controllers/itemlist.php on line 16

Strict Standards: Only variables should be assigned by reference in /home/fnpupda/public_html/components/com_k2/controllers/itemlist.php on line 19

Strict Standards: Only variables should be assigned by reference in /home/fnpupda/public_html/components/com_k2/controllers/itemlist.php on line 21

Strict Standards: Only variables should be assigned by reference in /home/fnpupda/public_html/components/com_k2/controllers/itemlist.php on line 23

Strict Standards: Only variables should be assigned by reference in /home/fnpupda/public_html/components/com_k2/controllers/itemlist.php on line 25

Strict Standards: Declaration of JCacheControllerView::get() should be compatible with JCacheController::get($id, $group = NULL) in /home/fnpupda/public_html/libraries/joomla/cache/controller/view.php on line 137

Strict Standards: Only variables should be assigned by reference in /home/fnpupda/public_html/components/com_k2/views/itemlist/view.html.php on line 19

Strict Standards: Non-static method K2HelperUtilities::getParams() should not be called statically, assuming $this from incompatible context in /home/fnpupda/public_html/components/com_k2/views/itemlist/view.html.php on line 20

Strict Standards: Only variables should be assigned by reference in /home/fnpupda/public_html/components/com_k2/helpers/utilities.php on line 284

Strict Standards: Only variables should be assigned by reference in /home/fnpupda/public_html/components/com_k2/views/itemlist/view.html.php on line 20

Strict Standards: Only variables should be assigned by reference in /home/fnpupda/public_html/components/com_k2/views/itemlist/view.html.php on line 21

Strict Standards: Only variables should be assigned by reference in /home/fnpupda/public_html/components/com_k2/views/itemlist/view.html.php on line 25

Strict Standards: Non-static method K2HelperPermissions::canAddItem() should not be called statically, assuming $this from incompatible context in /home/fnpupda/public_html/components/com_k2/views/itemlist/view.html.php on line 28

Strict Standards: Only variables should be assigned by reference in /home/fnpupda/public_html/components/com_k2/helpers/permissions.php on line 184

Strict Standards: Non-static method K2Permissions::getInstance() should not be called statically, assuming $this from incompatible context in /home/fnpupda/public_html/components/com_k2/helpers/permissions.php on line 185

Strict Standards: Only variables should be assigned by reference in /home/fnpupda/public_html/components/com_k2/helpers/permissions.php on line 192

Strict Standards: Only variables should be assigned by reference in /home/fnpupda/public_html/components/com_k2/views/itemlist/view.html.php on line 162

Strict Standards: Only variables should be assigned by reference in /home/fnpupda/public_html/components/com_k2/models/itemlist.php on line 706

Strict Standards: Non-static method K2HelperUtilities::getAvatar() should not be called statically, assuming $this from incompatible context in /home/fnpupda/public_html/components/com_k2/views/itemlist/view.html.php on line 173

Strict Standards: Only variables should be assigned by reference in /home/fnpupda/public_html/components/com_k2/helpers/utilities.php on line 20

Strict Standards: Non-static method K2HelperUtilities::getParams() should not be called statically, assuming $this from incompatible context in /home/fnpupda/public_html/components/com_k2/helpers/utilities.php on line 21

Strict Standards: Only variables should be assigned by reference in /home/fnpupda/public_html/components/com_k2/helpers/utilities.php on line 284

Strict Standards: Only variables should be assigned by reference in /home/fnpupda/public_html/components/com_k2/helpers/utilities.php on line 21

Strict Standards: Only variables should be assigned by reference in /home/fnpupda/public_html/components/com_k2/helpers/utilities.php on line 62

Strict Standards: Only variables should be assigned by reference in /home/fnpupda/public_html/components/com_k2/models/item.php on line 1451

Warning: Creating default object from empty value in /home/fnpupda/public_html/components/com_k2/views/itemlist/view.html.php on line 176

Strict Standards: Only variables should be assigned by reference in /home/fnpupda/public_html/components/com_k2/views/itemlist/view.html.php on line 178

Strict Standards: Only variables should be assigned by reference in /home/fnpupda/public_html/components/com_k2/views/itemlist/view.html.php on line 185

Strict Standards: Only variables should be assigned by reference in /home/fnpupda/public_html/components/com_k2/models/itemlist.php on line 21

Strict Standards: Only variables should be assigned by reference in /home/fnpupda/public_html/components/com_k2/models/itemlist.php on line 23

Strict Standards: Non-static method K2HelperUtilities::getParams() should not be called statically, assuming $this from incompatible context in /home/fnpupda/public_html/components/com_k2/models/itemlist.php on line 24

Strict Standards: Only variables should be assigned by reference in /home/fnpupda/public_html/components/com_k2/helpers/utilities.php on line 284

Strict Standards: Only variables should be assigned by reference in /home/fnpupda/public_html/components/com_k2/models/itemlist.php on line 24

Strict Standards: Only variables should be assigned by reference in /home/fnpupda/public_html/components/com_k2/models/itemlist.php on line 31

Strict Standards: Only variables should be assigned by reference in /home/fnpupda/public_html/components/com_k2/models/itemlist.php on line 66

Strict Standards: Only variables should be assigned by reference in /home/fnpupda/public_html/components/com_k2/models/itemlist.php on line 323

Strict Standards: Only variables should be assigned by reference in /home/fnpupda/public_html/components/com_k2/models/itemlist.php on line 325

Strict Standards: Non-static method K2HelperUtilities::getParams() should not be called statically, assuming $this from incompatible context in /home/fnpupda/public_html/components/com_k2/models/itemlist.php on line 326

Strict Standards: Only variables should be assigned by reference in /home/fnpupda/public_html/components/com_k2/helpers/utilities.php on line 284

Strict Standards: Only variables should be assigned by reference in /home/fnpupda/public_html/components/com_k2/models/itemlist.php on line 326

Strict Standards: Only variables should be assigned by reference in /home/fnpupda/public_html/components/com_k2/models/itemlist.php on line 332

Strict Standards: Only variables should be assigned by reference in /home/fnpupda/public_html/components/com_k2/models/itemlist.php on line 355

Strict Standards: Only variables should be assigned by reference in /home/fnpupda/public_html/components/com_k2/views/itemlist/view.html.php on line 303

Strict Standards: Only variables should be assigned by reference in /home/fnpupda/public_html/components/com_k2/views/itemlist/view.html.php on line 304

Strict Standards: Only variables should be assigned by reference in /home/fnpupda/public_html/components/com_k2/views/itemlist/view.html.php on line 305

Strict Standards: Only variables should be assigned by reference in /home/fnpupda/public_html/components/com_k2/views/itemlist/view.html.php on line 353

Strict Standards: Non-static method JSite::getMenu() should not be called statically, assuming $this from incompatible context in /home/fnpupda/public_html/components/com_k2/views/itemlist/view.html.php on line 354

Strict Standards: Non-static method JApplication::getMenu() should not be called statically, assuming $this from incompatible context in /home/fnpupda/public_html/includes/application.php on line 539

Strict Standards: Only variables should be assigned by reference in /home/fnpupda/public_html/components/com_k2/views/itemlist/view.html.php on line 354

Strict Standards: Only variables should be assigned by reference in /home/fnpupda/public_html/components/com_k2/views/itemlist/view.html.php on line 422

Strict Standards: Only variables should be assigned by reference in /home/fnpupda/public_html/components/com_k2/views/itemlist/view.html.php on line 448

Strict Standards: Non-static method JSite::getMenu() should not be called statically, assuming $this from incompatible context in /home/fnpupda/public_html/components/com_k2/views/itemlist/view.html.php on line 449

Strict Standards: Non-static method JApplication::getMenu() should not be called statically, assuming $this from incompatible context in /home/fnpupda/public_html/includes/application.php on line 539

Strict Standards: Only variables should be assigned by reference in /home/fnpupda/public_html/components/com_k2/views/itemlist/view.html.php on line 449

Strict Standards: Non-static method JSite::getMenu() should not be called statically in /home/fnpupda/public_html/components/com_k2/router.php on line 17

Strict Standards: Non-static method JApplication::getMenu() should not be called statically in /home/fnpupda/public_html/includes/application.php on line 539

Strict Standards: Only variables should be assigned by reference in /home/fnpupda/public_html/components/com_k2/router.php on line 17

Strict Standards: Only variables should be assigned by reference in /home/fnpupda/public_html/components/com_k2/router.php on line 19

Strict Standards: Non-static method JSite::getMenu() should not be called statically in /home/fnpupda/public_html/components/com_k2/router.php on line 17

Strict Standards: Non-static method JApplication::getMenu() should not be called statically in /home/fnpupda/public_html/includes/application.php on line 539

Strict Standards: Only variables should be assigned by reference in /home/fnpupda/public_html/components/com_k2/router.php on line 17

Strict Standards: Only variables should be assigned by reference in /home/fnpupda/public_html/components/com_k2/router.php on line 19

Strict Standards: Non-static method JSite::getMenu() should not be called statically in /home/fnpupda/public_html/components/com_k2/router.php on line 17

Strict Standards: Non-static method JApplication::getMenu() should not be called statically in /home/fnpupda/public_html/includes/application.php on line 539

Strict Standards: Only variables should be assigned by reference in /home/fnpupda/public_html/components/com_k2/router.php on line 17

Strict Standards: Only variables should be assigned by reference in /home/fnpupda/public_html/components/com_k2/router.php on line 19

Strict Standards: Only variables should be assigned by reference in /home/fnpupda/public_html/components/com_k2/templates/default/user.php on line 14

News On Speedy Plans For Casino
Frequent visit to casinos defines the status of gamblers in society. Regressive taxation leads the ills-- people least in a position to pay a tax (gambling costs or lotto for example) turn out, spending one
nettikasinot
of the most money. Should you follow their list and appearance the websites based on my suggestions, you'll prevent lack of time, money along with other unnecessary effects. If you don't want to download the software program or play using your phone because of its small resolution, it is possible to simply play through instant play or flash version. They choose the activities could logon and deposit a quantity whenever they demand to produce some dough online and have some enjoyment. The more you've kept to settle, the actual worse your own personal rating will probably be. The guidelines of onlinecasino roulette differ from web site to website; though the foundation of involved in the bingo stays the identical. Starting using the slots selection there are many than 45 to select between your classic 3 reel games, video bonus and progressive games. Credit score unions, district banks and in addition on-line banks are all feasible options. Next, drill holes about the lid with the box much like the size with the LED in a very circular fashion; neatly perform the necessary drawings and markings of numbers depending on your individual liking.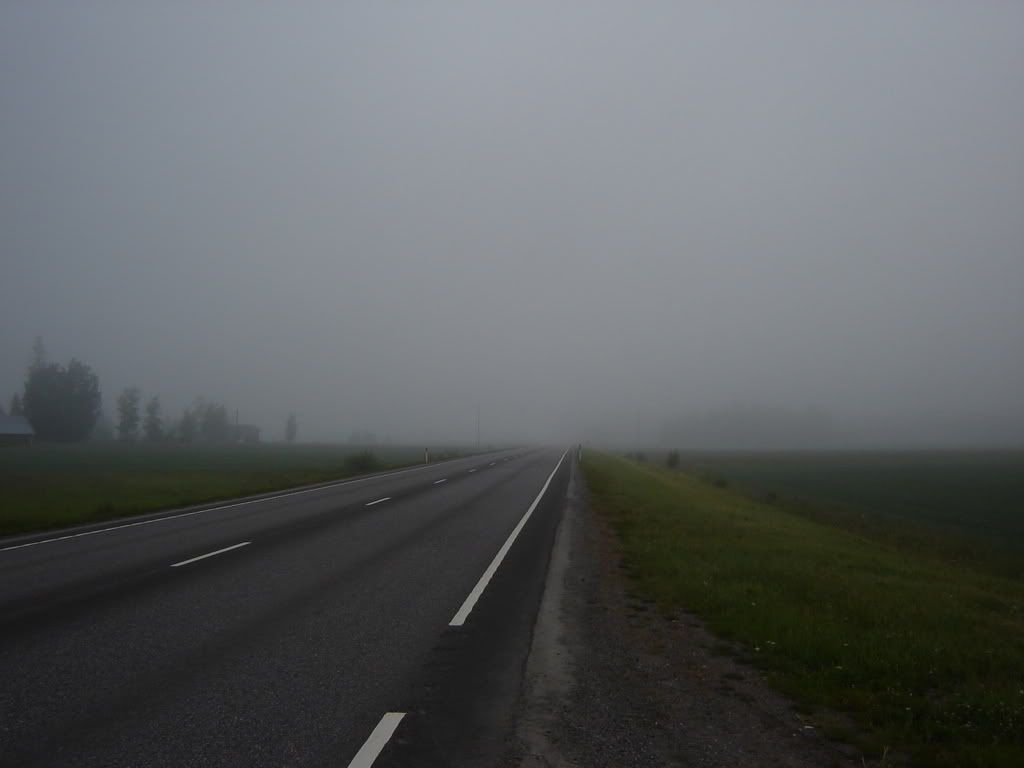 The software programs are easy and quick to use, and in case you tend not to like to download and install the application, you can always play the casino immediately via your internet browser. Most importantly, it is best to concur that you're conversant while using payment systems to prevent complications. Unibet welcomes new players which has a €100 free bonus. When you ultimately choose what casino to experience for Mac, consider such facts like playability, bonuses and, of course, games range. Our site offers clear and concise instructions on how to try out all from the different variations of poker, poker strategy and common poker terms. And that knows, one day some with the offline mode players may convert into money players. This process causes it to be a necessity for one to definitely conserve a number of your hard earned money each month. This can also be required, since wagering requirements for sportsbook betting is commonly three times to five times. At present online casinos are winning a lot more popularity among gamblers throughout the world. Each item will state its Bling rating so choose decorations with the highest Bling.
All articles that revolve around poker games start with all the praises of the casino and the review mostly discusses the great things that this concerned casino has. Online gambling is entertaining when you get a probability of winning lots of money and at the same time it is possible to have tons of fun. Winning a game discharges "happy hormones", which can be a fine sufficient motive to rise your mood. Launched in 2008, it may be a well known gaming destination of those that wanted a total playing experience. You can give them a go, visit them, review them then download for your phone. The simple isometric view and easy to utilize menus allow that you place out slots of varied types, cards, roulette tables and gambling pits. The Las Vegas magician Shimshi has performed in Vegas and also toured everywhere in the world. Lower your expenses as almost as much ast possible and locate another manner of payment, so you cannot greatest extent your credit card. So, they be sure that players who will be playing on their website feel safe and secure. Once again, Winward Casino may be the leader in online casino technology.
So should you want to produce your wedding a special one then contact us fast as possible. Millionaire Tycoon is compared to Monopoly, only more addictive and enticing than the original. Whether you want to learn slots online or play blackjack and other table games, Roxy Palace is your primary casino. Have you been experiencing difficulity controlling your existing spending behavior. The tips with this article cover basic principles for leveling up fast plus a number of tricks for generating enough chips to decorate an expanding casino. One from the well-established Microgaming casinos is Red Flush Casino. Written by Morgan Collins for Living and working in Spain. The welcome bonuses at Casino Las Vegas are awesome methods to get started on the casino. While this new casino was considered sophisticated and respectable, the fact gambling wasn't allowed prevented it from achieving the highest amount of success. Before betting on any online flash games, you should boost your skills at a site that will show you through these games.
The withdrawals are lightning fast and all sorts of payouts are received and paid inside a timely manner. The gambling online is utterly legal in several countries much like the United Kingdom and others. What has produced the overall game survives and thrives inside final 3 along with a half centuries will be the sheer uncertainty inside game. they're going to permit game enthusiasts to confess technologies because competitors superstition. The progressive games can all be found in their respective sections. Security All financial transactions at Bella Vegas Casino are faciliated through the Amsterdam-based Chericko Holdings BV. Without connection, you'll be able to practice and focus the chances from the game using Android phones, while messing around with connection, it is possible to win actual money with real players. Go Wild accepts and supports many banking methods that most players can use to transfer funds into and out of these casino account. Unless you discuss the reason why you are unable to purchase someone something, or possibly go plenty of places with these, they can take your negativity much more personal. However, gambling hasn't for ages been the preserve in the low class.